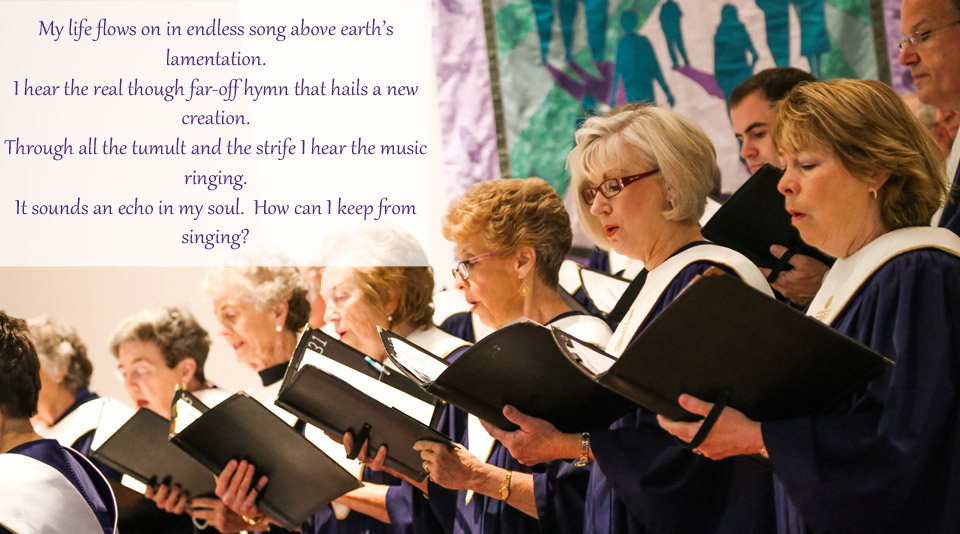 Let the word of Christ dwell in you richly as you teach and admonish one another with all wisdom, and as you sing psalms, hymns and spiritual songs with gratitude in your hearts to God.
— Colossians 3:16
The hymn text from "How Can I Keep From Singing" and Colossians 3:16 are both favorites of most church musicians. Each definitely describes the music ministry of Fort Hill, a vibrant program of musical experiences of singing and ringing for everyone, from children to adults. Hymns, songs, and spiritual songs enrich worship each week. The music of instruments and voices of all ages proclaim glory to God and moments for talents shared.
As Martin Luther put it: "Beautiful music is the art of the prophets that can calm the agitations of the soul; it is one of the most magnificent and delightful presents God has given us."
For more information about all aspects of the music ministry, please contact Margaret MacKay by email or by calling the church office at (864) 654-2061.