Faith in Action; Stewardship 2024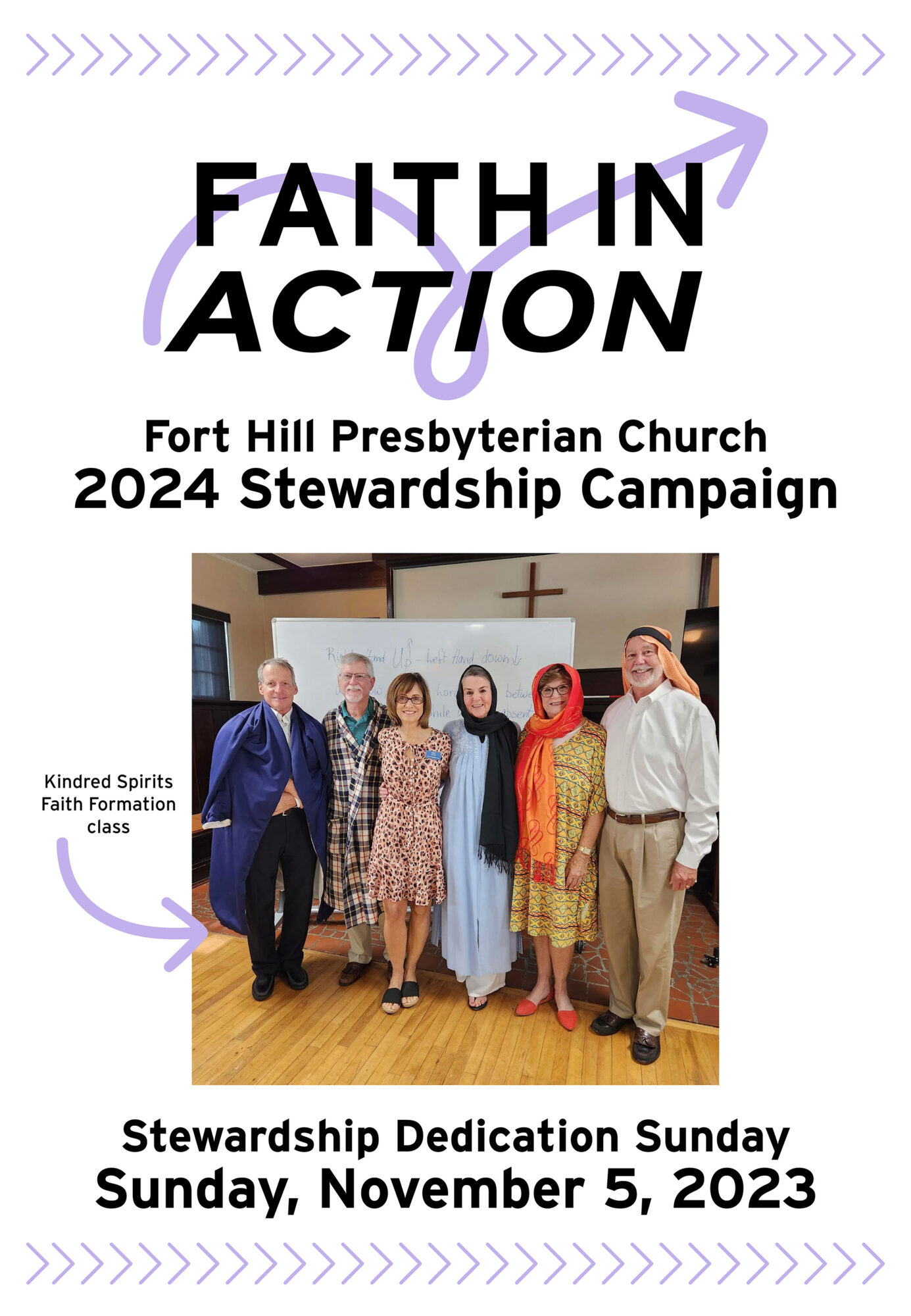 A Message from our Session
Dear Fort Hill Family,
On Sunday, November 5, we will be celebrating Stewardship Dedication Sunday. Our theme this year, "Faith in Action." Faith is a gift to us from God. What we do with it is a response. Stewardship is about using all the gifts God has entrusted to our care, for the sake of his Kingdom. Peter writes, "Each of you should use whatever gift you have received to serve others, as faithful stewards of God's grace in its various forms." Faith is a gift of God's grace, but it does no one any good unless it is "put to use" or stewarded.
At Fort Hill, God's gifts have allowed us to support our mission to "Glorify God, Grow Disciples and Meet Human Needs." The Session would like to thank you for all you have done for Fort Hill in the past and, as 2024 approaches, we invite you to continue to support the mission of the church by making a financial pledge to "put to use" the gifts God has given you.
Below is a link to the pledge card. We ask that you bring it to service on Stewardship Dedication Sunday, November 5. If you are unable to attend on the 5th, you can pledge online at the link below.
Thanks be to God for the faithfulness of generations before us, who put faith in action to build a church to minister to college town. Now is our time to be faithful stewards of the gifts God has given to us. Those who come after us will know God's grace and love because we have done our part!
Grace and Peace,
The Fort Hill Church Session
Pledge Online
Pledge Card & Giving Guide