John 10:10b
I came that they may have life, and have it more abundantly.
A Message from the Pastor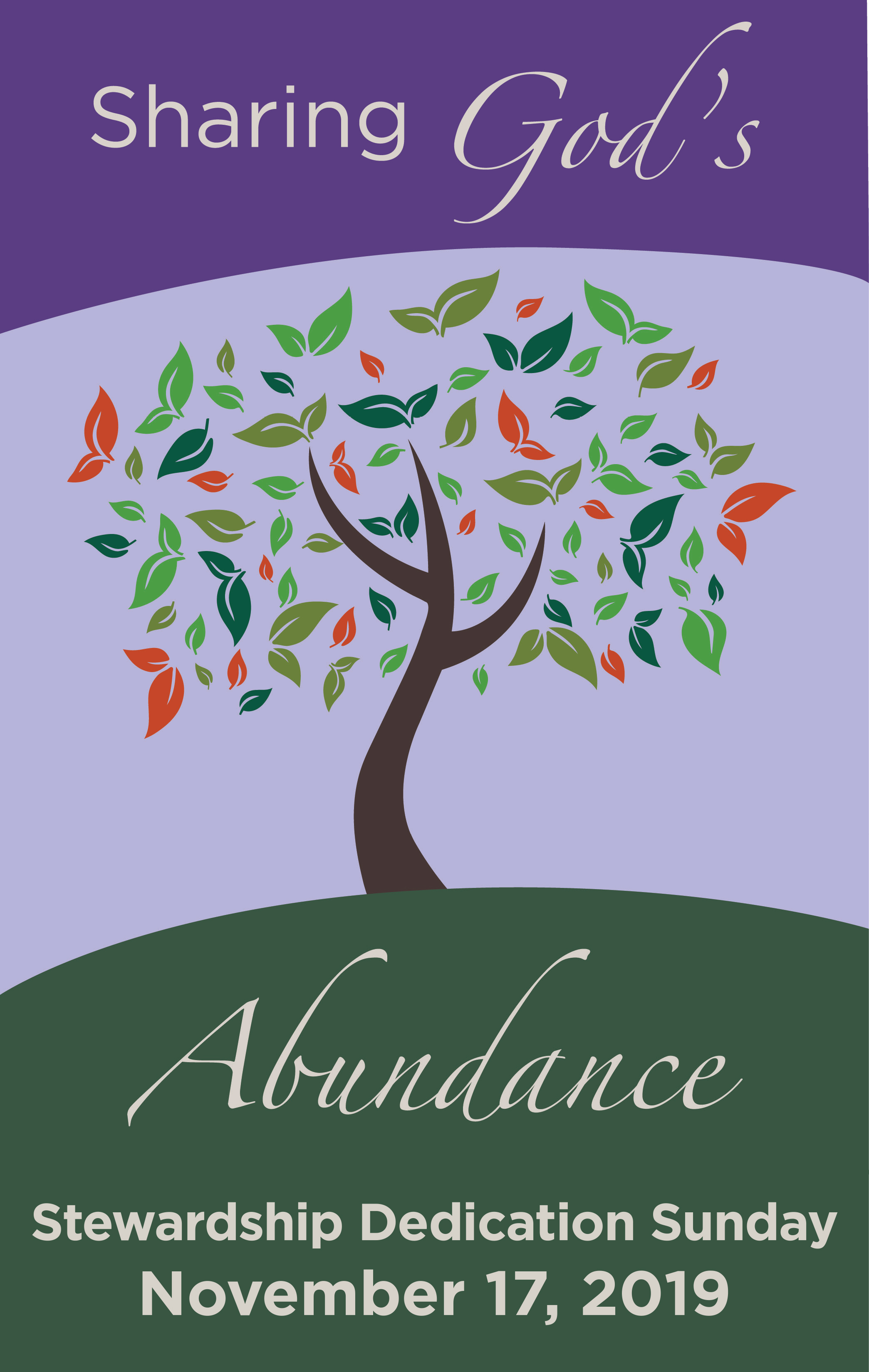 Dear Fort Hill Family,
On Sunday, November 17, we will be celebrating Stewardship Sunday. Our theme is Sharing God's Abundance. We all have stories to tell of how God has been active in our lives and how, by God's grace, we have received abundantly. This is our time to share the abundance that God has blessed us with.
But first let us say thank you for your pledges and financial contributions in the past years. Because of your support, we've welcomed many new children, youth, and adults into the ministry of the church, along with engaging many in ministries serving both the Clemson community and throughout the world. Your support of Fort Hill's mission has made an impact in the lives of so many in our community and beyond. Again, thank you for your support.
Included is our 2019 Stewardship brochure, which outlines many of the programs, service opportunities, and spiritual growth opportunities that Fort Hill offers our members. It also is a look into the impact the church has in the Clemson community and around the world. We have also included a "Proportional Giving Guide" to aid you in thinking about how you can support Fort Hill's mission through the abundance that God has given each one of us.
God has given us all that we have. We ask that you and your family prayerfully consider what God is calling you to do in support of Christ's ministry. We know that tithing (10%) is difficult for some, but please consider how much God has blessed each of us with an abundance, that we get to share through the work of Fort Hill. A small increase in giving, by each of our members, will allow us to "Share God's Abundance" and move the mission of Fort Hill forward this year and into the future.
Stewardship Sunday is November 17. You may send your pledge directly to Lori Houck, Fort Hill Office Administrator, or through online pledging through the link below.
Together in Faith,
Laura Conrad
Pastor
Pledge Online